Aluminum Composite Panel Mirror Series
Aluminum Composite Panel Mirror Series
GOODSENSE

GUANGZHOU, CHINA

15-20 DAYS

15 million square meters annual
Goodsense covers an area of 140 thousand square meters. The large area makes Goodsense have a perfect warehouse. All the finished aluminum composite panel will be packaged well in the warehouse. The good environmental of the warehouse keep the stock Aluminum composite material away from those bad effect like sunshine, rain, ash, etc.
Mirror series ACP sheets is a special type. It is like a real mirror, you can see yourself clearly in the ACM. It is only for interior use. The mirror process makes the aluminum surface not good to use in exterior. Sunshine, rain, these environmental problem make damage the color and make it changing.
Aluminum Composite Panel Mirror Series
Introduction
The Aluminum Composite Panel is originated from Germany. ACP was brought into China in the late 1980s. It prevails and now becomes one of the most popular decorative materials. ACM panel incorporates modified polyethylene plastic core layer in the middle that is nontoxic, enclosed with nonflammable aluminum layers on both faces, and coated with fluorocarbon resin (PVDF) or PE coating on its surface, featuring high brightness, flatness, elegant surface coating, strong intention, lightweight, superexcellent forming performance, durable, simple, quick processing & installation and outstanding fireproof performance. For protection, a protective film is used to cover the surface of finished product.
Product range
Thickness:3mm, 4mm (1mm,1.5mm, 2mm, 5mm is also available)
Width: 1,220mm – 1,600mm
Length: 2,440mm (or customized)
Thickness of Aluminum: Aluminum Thickness 0.12/0.12mm for Board Thickness 3mm (Or Customized from 0.05/0.05mm-0.21/0.21mm) Aluminum Thickness
0.40/0.40 for Board Thickness 4mm (Or Customized from 0.08/0.08mm - 0.50/0.50mm)
Coating: PE Coating for Board Thickness 3mm (Or Customized)
PVDF Coating for Board Thickness 4mm
Nano coating is availabe
Technical Data

PE coating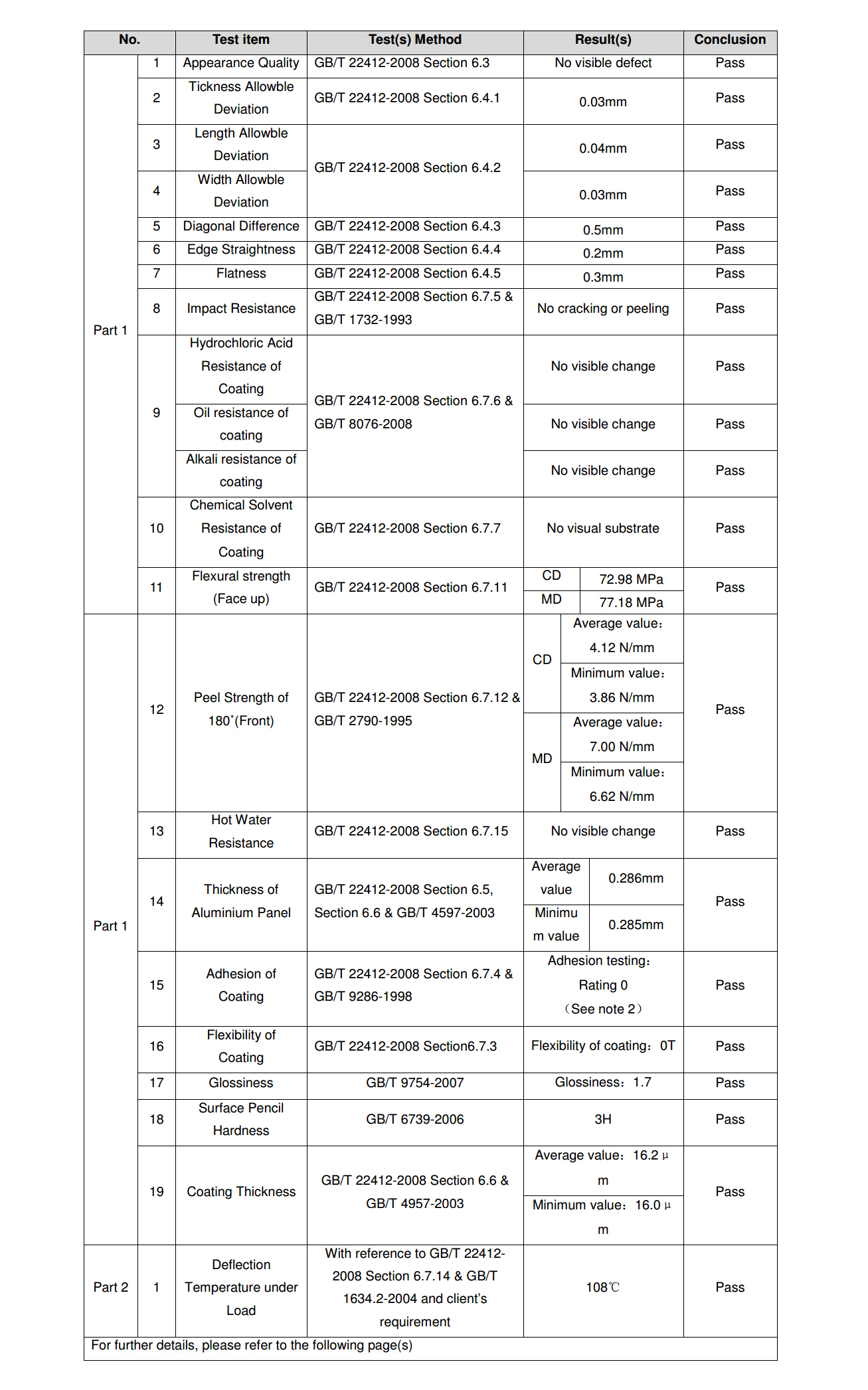 PVDF coating

Fire Classification
B1 ----- EN13501-1:2018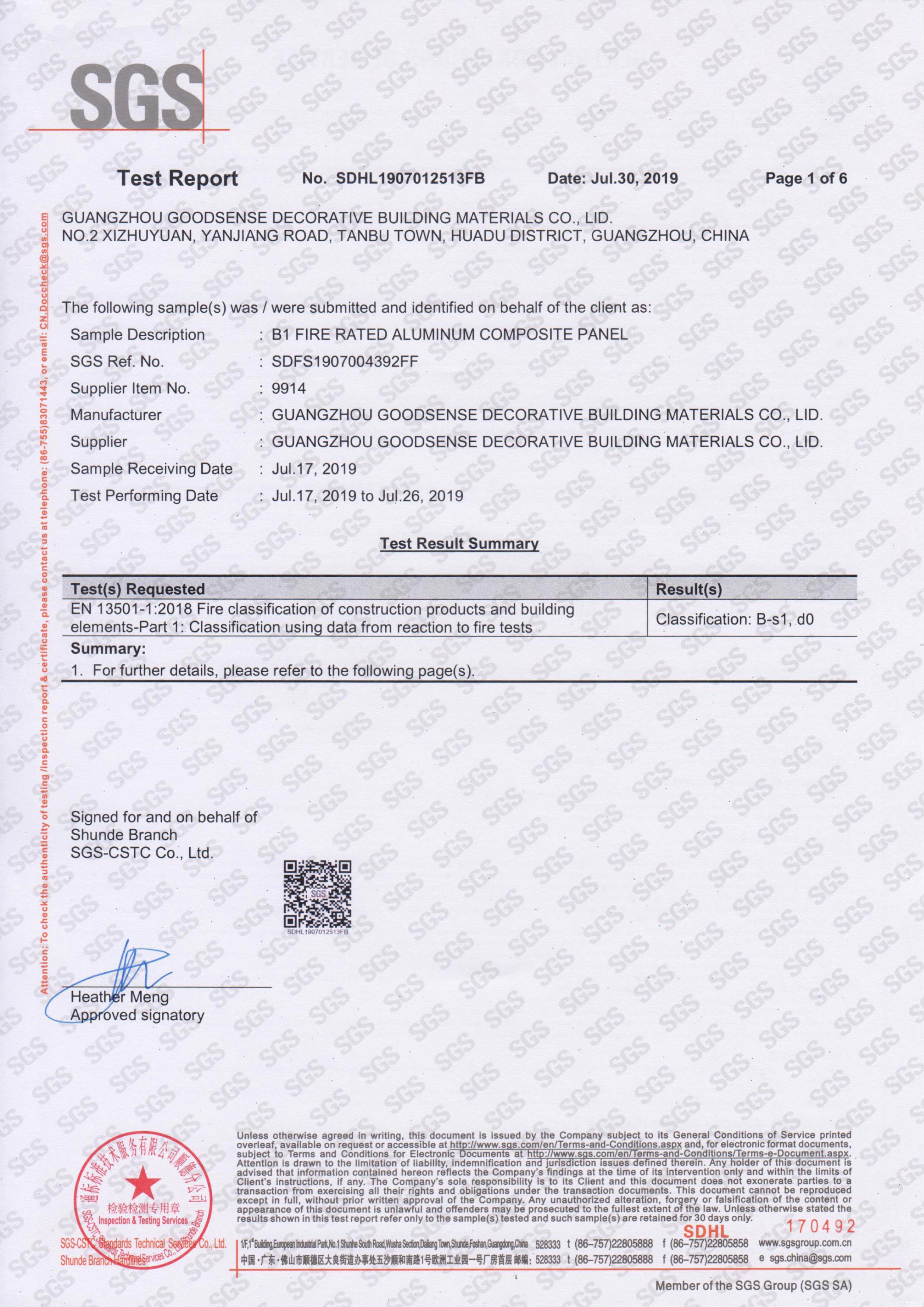 A2 ------EN13501-1